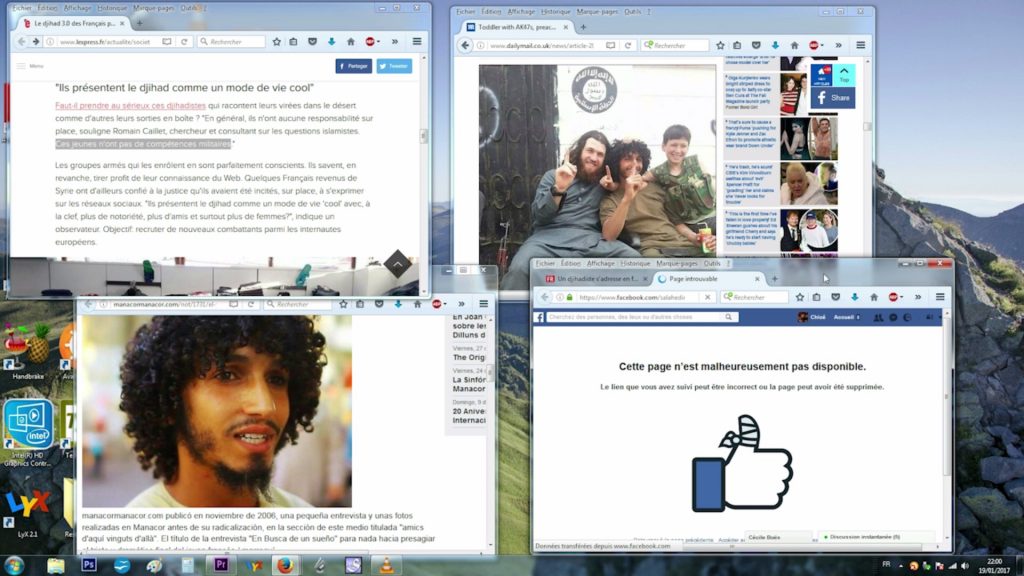 As my time at the residency draws to a close, my energy is drawn towards preparing for events in the coming weeks. Partly for my own benefit, here is a chronological listing:
"Critique, Protest, Activism and the Video Essay"
Essay Film Festival, Institute of Contemporary Arts, London
Thursday March 30 2017, 8:45-11:00pm
with guest filmmaker Chloé Galibert-Laîné
I will also be hosting a conversation with director Deborah Stratman following the screening of The Illinois Parables at the Essay Film Festival on March 28, 2017.
On April 6 at 8pm I will give a talk at the Werkleitz in Halle (Salle), Germany. The Videorama will screen Transformers: The Premake every evening in April in its storefront display.
On April 14 I will participate in the Visual Practices symposium at the University of California at Davis. Professor Kriss Ravetto and I will present our research on Bill Viola's Martyrs exhibited at St. Paul's Cathedral in London, produced for the 2016 Indefinite Visions workshop in London.
From May 11-14 I will attend the Oberhausen Short Film Festival, providing social media coverage for Sight & Sound as a way to engage with the festival's theme program, Social Media Before the Internet.
On May 16 I will present a program of video essays at the Gallery for Contemporary Art (GfzK) in Leipzig, as part of the series "Temporal Disorder", in the context of the current exhibition "The Present Order."
On the week of May 29 I will give a talk "The Video Essay: A Ten Year Personal History" at the Merz Akademie in Stuttgart.